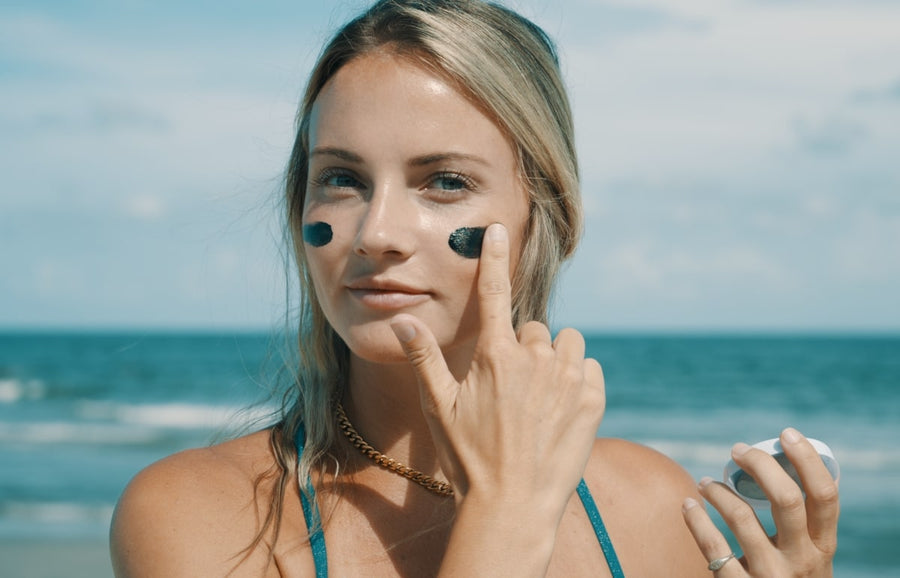 Beach Toss Game
It is always fun, interesting and exciting to have a rest on the beach or lawn. Many people like to play some active and engaging games after sunbathing. Lawn toss games are the perfect option here.
The main thing is that everyone can participate, so you need to form two teams. But also, you can play one on one. When playing one on one, players are playing from opposite sides. When playing two on two, teammates are on opposite sides.
Along with the traditional games that are usually played on the sand, portable QB54 beach toss game has become very popular. This is a successful combination of football and basketball. It takes the best of these games – from football, an oval-shaped ball for throwing, and from basketball, a net. This game is a great opportunity to show off your skills and have fun with friends.
Main features of QB54 beach toss game
If you buy this game set, you will have an interesting pastime. The game set includes two camping chairs with a net, goal posts and a classic rugby ball. There is a net at the bottom of each char. If you remove it, you can use the chairs for their intended purpose.
Game set QB54 is extremely compact. The chairs are easily unfolded and folded. They are stored in a bag. The non-slip armrests, legs, and comfortable backrest allow you to not only play but also relax after the game! If necessary, the chairs can be used for relaxation, they can easily support up to 275 pounds. You can also use the 9-inch rugby ball to play any other football toss games.
This game was created by two brothers, Michael and Frank Silva, who once had to stay home alone. The simple game was enjoyed so much by them and their friends that over time it was perfected and given an official name QB54.
The game equipment is made of high-quality materials. Durable metal is used for the frame of the chairs. It has powder coating, that protects it against corrosion and mechanical damage. The bag for game equipment is made of polyester. It protects the fabric of the chairs from moisture and prevents fading in the sun. Classic 9-inch rugby ball is made of composite leather. It fits comfortably in the hand.
There is a latex air chamber inside the ball. If the ball deflates, you can inflate it with a pump.
QB54 is a popular beach toss game that is available in several color options and designs, so you can choose exactly what you want.
How to play QB54?
The game rules are very easy to remember. Everything is detailed in the instructions. The preparation for the game is extremely simple. You just need to find flat surface and place chairs opposite each other at a certain distance. The distance can be chosen based on your own skills and preference. For example, if it is a tailgate toss game, the distance can be 20 feet, but if it is a lawn toss game, the chairs can be placed at a distance of 50 feet.
Participants are divided into two teams with an equal number of players. The rules of beach toss game for friends allow you to play one on one. Side attacks are allowed in the game. A lateral is a sideways or backwards direction toss.
Opponents take turns throwing the ball into the opponent's basket. Scoring is done according to a specific scheme up to 54 points. This game can be played for a couple of minutes or a couple of hours. It all depends on the accuracy of the players.
The beach toss game scoring system is simple. The player/team gets point for the following actions:
if the ball is thrown into basket (touchdown), the player or team gets 6 points;
hitting the chair on a fly earns 3 points;
if the ball bounces on the ground from the throw and lands in the basket, the team gets 2 points;
if the defending team catches a rebound from the chair before it hits the ground, the team gets 3 point.
Also, there is an opportunity to get an extra point for kicking through goal posts. When the leading team reaches 12, 24, 36, or 48 points, the teams switch sides.
OUR BIGGEST SALE
OF THE SEASON!
Based on 214 Customer Reviews
OUR BIGGEST SALE
OF THE SEASON
🏈 QB54 is Taking the World By Storm! The Hottest Game on the Market!

🏈 Each Game Set is action-packed!Highly Addictive!

🏈 QB54 has all the elements of football without the CONCUSSIONS!

🏈 When finished form into 2 usable chairs that support up to 275 lbs each!
Why QB54 is such a popular game?
This game is considered to be universal. It has proven itself not only as the best beach toss game, but also you can play it on a sports field, in the backyard, at school, at a BBQ. It can even be used as a tailgate toss game. QB54 is a universal option for any occasion!
You can take this game set with you. It won't take up much space, when folded. The game is easy-to-use. It doesn't require any specific knowledges, skills, or abilities. So, even kids can play it and enjoy the pastime with their friends or parents.
This game is also very popular among the professional football and basketball players, as it is a combination of these two games.
The beach toss game for families will be a perfect gift for friends, who are the fans of football or basketball.
QB54 game set is suitable for many occasions. Everyone will definitely like it.
FAQ
What are toss games?
Toss games are a special format that involves teams and competition using a ball.They are a great way to have fun while on vacation at the beach, park ,backyard, stadium, or camping. QB54 is one of such games. The essence of the game is to throw the ball into the basket. It is a great opportunity to train your agility and accuracy. The game set is compact. The camping chairs are easily folded and unfolded. The game rules are simple. They are detailed in instruction manual.
Where to order beach toss game?
What is the price of beach toss game set?